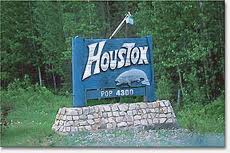 The Regional District of Bulkley-Nechako (RDBN) will be paying more attention to the District of Houston over the next three years in terms of construction and housing development.
The RDBN has signed a new contract through until 2020, which will oversee building homes and community centres, ensuring professional, safe, and quality work.
"This is a proactive step to ensure that Houston is able to have structures built in our community to provincial standards," says Houston Mayor Shane Brienen in a statement.
"We are excited to have a team of certified building inspection professionals which will provide this service."
Building permit application packages will also be available and the partnership includes a cost-effective strategy with professionals at the helm of the each inspection.
For more information, you can click here.