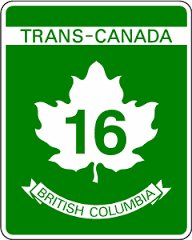 A 140-kilometre stretch of Highway 16 has been closed in the Northwest region.
The road is completely closed in both directions west of the Bulkley Valley and Lakes District from Prince Rupert to Terrace due to a high risk of avalanche.
No detours are available according to Drive BC.
Roads are not expected to re-open until later this evening.
For more information, you can click here.
REMINDER –#BCHwy16 is CLOSED from #PrinceRupert to #Terrace due to high avalanche hazard. See: https://t.co/4FoXVBIC76

— Drive BC (@DriveBC) February 27, 2018