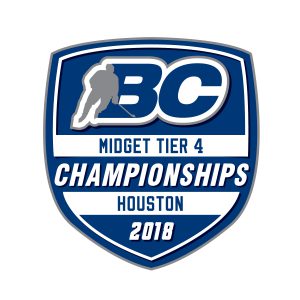 Houston, we have a banner!
The Flyers propelled themselves to a gold medal over the Chase Broncos in their home barn at the 2018 BC Midget Tier Four Hockey Championships.
The host team won by a final score of 6-3 this afternoon, finishing the four-team tournament undefeated at 4-0-1.
According to Team Manager Blaine Silbernagel, this is the first BC banner for the Houston Minor Hockey Association (HMHA) in 30 years.
The Mission Stars shut out the Vanderhoof Bears to win the bronze medal game earlier.
All games were played at Claude Parish Memorial Arena.