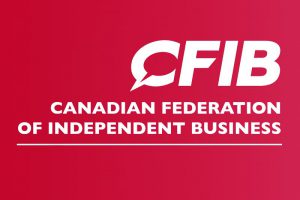 The latest monthly Business Barometer from the Canadian Federation of Independent Business shows a drop in small business optimism for British Columbia.
The first drop for the province in three months comes in at 3.6 points, putting BC at a 65.9 rating for March. When asked if this was due to the trade dispute with Alberta, CFIB Spokesperson Aaron Aerts said it is not that easy.
"When you look at the uncertainty when it comes to major pipeline projects like Kinder Morgan, those things obviously would have an economic benefit so uncertainty and trade disputes can definitely have a negative effect," he explains.
"When you also look at the new employer health tax that could be another factor. There are multiple factors that would incorporate in the decline."
One number that did not drop, however, is the amount of small business owners looking to hire more full-time employees as 27% matches the February mark. In contrast, nine percent want to cut back.
"That is reflective in the job market you're looking at," Aerts says.
"There's a lot of unfilled jobs that need to be filled and that is obviously a positive sign in terms of just the fact that if you're looking for a job, all of your local small businesses will have them so that is a good factor when you consider economic activity."
BC remained above the national average of 60.7, which fell 1.7 points, and the fourth most optimistic province for small business behind Nova Scotia (75.0), Quebec (72.6), and PEI (66.0).