Young adults living within the Bulkley Valley and Lakes District could soon apply to work in their own backyards.
On Tuesday, the BC government announced its two-year, $610,000 plan to fund a new Student Ranger program with eight teams in as many communities, including Smithers.
The goal of the program is to allow nearly 50 students an opportunity to preserve the natural integrity of BC, according to Environment and Climate Change Minister George Heyman.
"We are giving young adults a chance to gain important job skills in some of the most beautiful parks and protected areas British Columbia has to offer. Student rangers will help protect sensitive ecosystems, while preserving the natural, cultural and historical values that British Columbians cherish."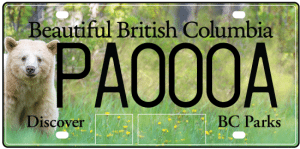 Key areas of the Ranger Program, in order to allow government input, include:
Ecosystem restoration & species control
Trail building & maintenance
Conservation monitoring projects
Public outreach
The money is coming from donations raised through BC Parks' license plate sales, with an additional $260,000 coming from the Federal government's Project Learning Tree Canada and Canadian Parks Council.
Prince George is the only other Northern community taking part in this initiative.
– with files from Taylor Chartrand, My Bulkley Lakes Now