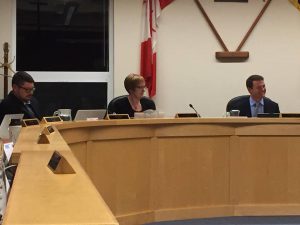 It may not be something you've ever heard of, and it's new to Smithers Town Council as well.
It's known as the "Downtown Revitalization Tax Exemption Program," and it may sound as confusing as much as it was a mouthful to say.
Essentially the meat and potatoes of the issue are simple, to allow for more of an economic opportunity for renovators as well as new construction in the downtown core.
"The hopes are that with this initiative we will have more people living downtown and increase the residential density within the area. The Tax Exemption program is councils way to incentivize that progression," says Mayor Taylor Bachrach.
The movement is aimed towards new builders and renovators in the area to add residency as part of their projects.
Councillor Greg Brown hopes both parties will see the benefit in adding additional housing to their downtown properties.
"What council is trying to do is create something that wouldn't happen without incentive. Hopefully, everyone in the area whether you are renovating or developing take a serious look at this and add additional units to their floor plans. We have a great downtown and now we want it to be better."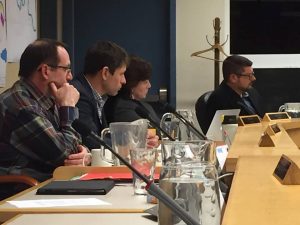 Exemption Criteria:
Land use requirement, the projects commercial and mixed-use land must be permitted for the subject property
The project is either a renovation or construction of a new commercial/residential building
Renovation projects will only apply if it includes renovations to existing residential dwelling units or includes a new residential unit
New construction must also include new residential units
At least 50% of renovations are to the residential dwelling unit
The extent of the exemption:
Renovations to an existing building qualifies for 100% of the increase in the assessed value of resulting Class 6 or Class 1 building improvement over the year
New construction qualifies for an exemption of 75% of the assessed value of Class 1 or 6 unit with one additional residency attached
New construction qualifies for an exemption of 100%  if two or more residential units are attached
The Tax Exemption program will be for five years with new construction and 10 years with renovators as long as there is a residential attachment to the unit.