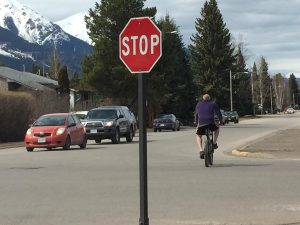 As springtime approaches, both cyclists and motorists must be cognizant on the road.
We here in the Bulkley Valley are well aware that bike riding is a key form of transportation for both the young and old.
Owner and Manager of McBike and Sport, Peter Krause says he has a message for cyclists out there.
"Everyone riding a bike needs to send a good message to motorists that we know the rules of the road. Be predictable out there. Make sure you use hand signals and make eye contact with drivers."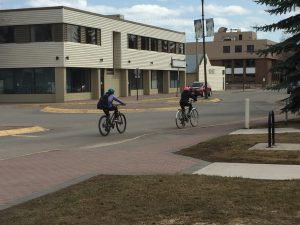 Drivers, however, are not off the hook.
"Cyclists do have rights on the road that drivers should be aware of. The proper way for a cyclist to lane change would be similar to that of a car so watch for bikes weaving through traffic. Also, doublecheck your blindspots. It's about keeping everyone on the road safe"
Those who choose to ride bikes as a means of transportation are asked to:
Use a helmet,
Wear bright, reflective clothing,
Have proper flasher and lights on their bikes,
Make sure to drive on the right-hand side of the road.