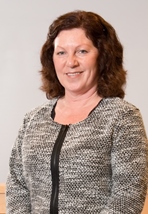 If you've begun noticing chlorine in your water in Smithers, no you're not crazy.
The annual Water Flushing Program is currently taking place in our fair town.
Smithers Councillor Gladys Atrill says it's something residents are all too familiar with.
"If you've lived in Smithers for one, two,  or even three years you know this work will be taking place on an annual basis around this time. It's a way of ensuring the lines are kept clean and properly maintained."
Step one, introducing chlorine into the pipes. Chlorine has now been added to the system in controlled quantities, to offset iron, bacteria, silts and other substances that have settled out of the water and have become lodged in the distribution system. No, the levels of chlorine added are not dangerous to your health.
Step two will see the water flushing commence roughly around the middle of May.
So how long will things be a little out of whack?
"It's funny because I've been here a long time and it's never the same." says Atrill "Residents will see the impacts last roughly a week or two. The anticipation is that things will be back to normal by the middle of June."
If you feel levels of chlorine are unreasonable within your water system, you are asked to contact Dale Chartrand, Chief Utilities Operator, at 250-847-1649.
Additional information can be found here.