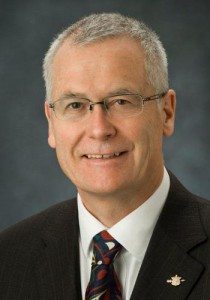 Stikine MLA Doug Donaldson says playground upgrades are on the way for Muheim Elementary, as they will receive $105,000 for a new accessible playground.
"Families deserve a modern playground no matter where they live in BC", said Donaldson in a statement.
"Under the previous government, parent groups had to come up with matching dollars in order to have a new playground, but now our government is freeing them of that burden. Children should have an up-to-date and safe place to play."
This funding is part of a new, on-going Playground Equipment Program that will provide up to $5 million each year to school districts to purchase new or replacement playgrounds.
This year, 26 schools are receiving $90,000 for a standard playground, and 25 schools are receiving $105,000 for a universally-accessible playground.