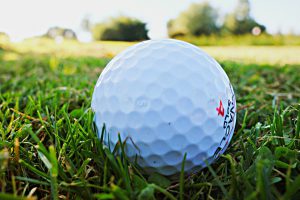 The 2018 BC Provincial School Golf Championships wrapped up this past weekend in Osoyoos.
The Bulkley Valley Christian School (BVCS) sent a team comprised of five players which included grade twelves Joel Veenstra and Nate Steenhoff, as well as, grade elevens Jake Groot and brothers John and Nathan Boone.
Graduating player, Joel Veenstra, was able to stop by the station to let us know how the tournament went.
"Unfortunately things didn't go quite as planned at this years Provincial Championships. We ended up finishing fifth in team play, however, I was able to nab myself a bronze medal in singles competition. The team may tell you we didn't do so well but I'm proud of the way our guys played. When you enter a tournament like this with a lot of younger players, the stresses can be overwhelming. I know they will use this experience to better their play for future tournaments."
When Veenstra was in grade 10 and 11, he was able to claim first place in singles play at the Provincial Championships, now making him a three time medalist at the competition.
Veenstra says he certainly plans on continuing his golf career. If you are looking for him this summer, he will be practicing his game either at local courses or tournaments before he join the University of Idaho's golf team in late August.