Sometimes you have to start small in order to end up on the big stage.
This couldn't be truer for Smithers product Chantal Gammie who is entering her second season with the Thompson Rivers Wolfpack women's soccer team in Kamloops.
Gammie burst onto the scene during her rookie season proving to be an offensive force as a true freshman leading TRU in goals and points with seven, providing 50% of her team's offensive output during the 2018 season, which saw them narrowly miss the playoffs with a record of 3-9-2.
"I don't know if I was expecting to have the level of success I had last season but I was sure hoping for it, being a striker scoring goals is something you're expected to do."
Her play was so good in year one that it caught the eye of the entire conference eventually naming her to the Canada West rookie all-star team.
The Wolfpack are in the third-year of a retooling period, which has seen many of its players recruited from a couple of seasons ago mature together as a group with the hope of climbing up the standings and contending for a playoff spot.
Gammie told MyBulkleyLakesNow.com TRU is starting to trend in the right direction with all the players developing at the same time.
"We're all working together more and we're a little bit of an older team now too so we've played together a bit longer and everyone is getting better."
"Everyone is doing a lot better this year, which is certainly going to help with the offense and everyone is getting up there and I think we're all kind of growing."
To say Gammie has had to work a lot harder to get to this level would be an understatement, as Smithers isn't exactly a soccer hotbed with a population of just over 6,000 people.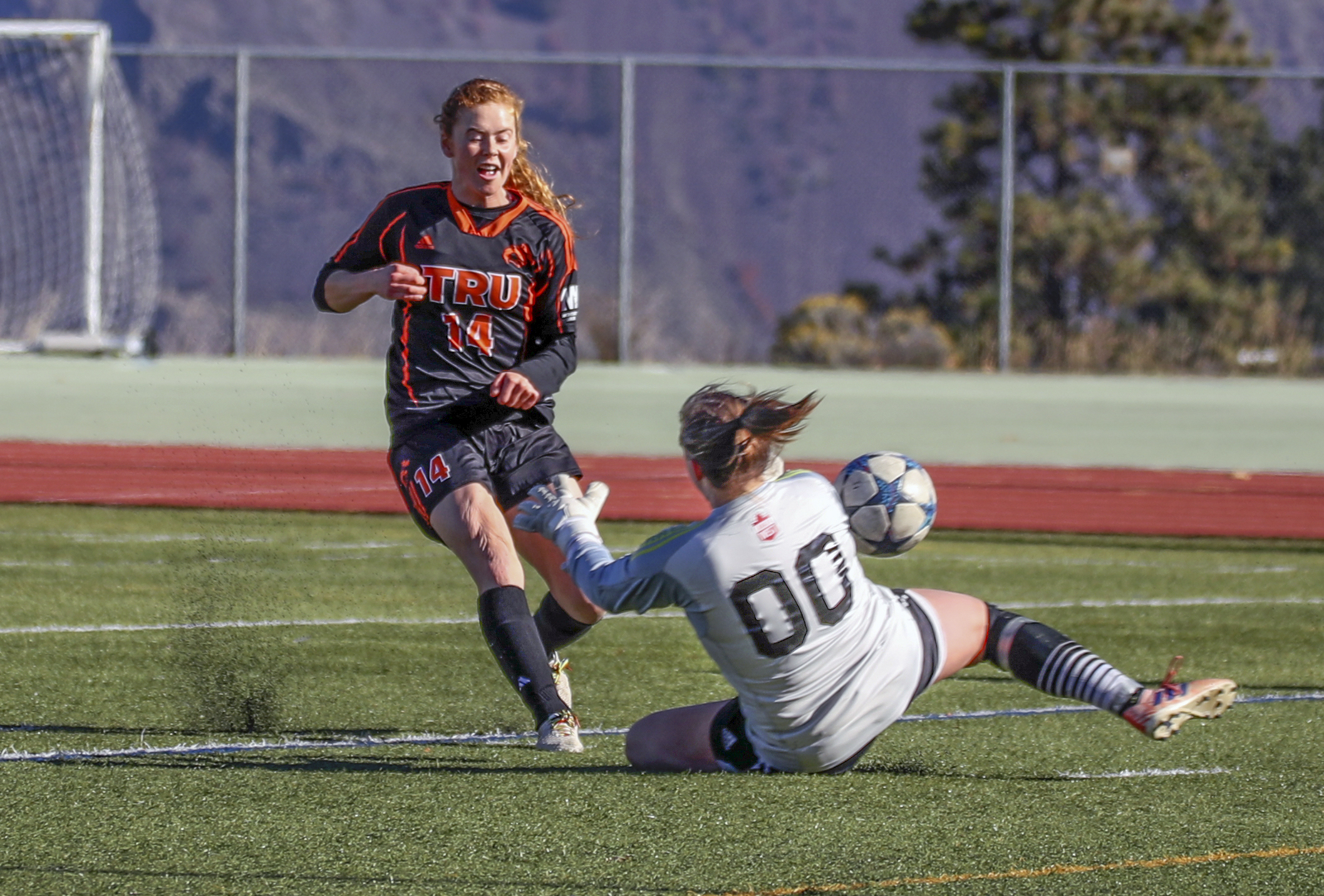 Now compare that to bigger centres like Vancouver, Victoria, Kamloops and Prince George where the youth soccer numbers are higher making the talent pool much more plentiful, thus creating a much stronger program.
Gammie admits it was anything but easy when it came to getting noticed.
"I started when I was eight years old and I really liked it and it was always my goal from a young age to play at a higher level so I always kind of wanted it and around grade 10 was something I wanted to pursue."
"It was definitely hard to play in Smithers and my parents were awesome because they would take me to camps and playing with other teams so that obviously is awesome to have parents like that."
The 19-year-old moved down to Richmond for a year to play for Fusion FC, which is considered Vancouver's Elite Football Club.
Gammie is working towards her degree in the Bachelor of Arts at Thompson Rivers.
She is also teammates with fellow Smithers product Robin Price who is in her fourth year on the team as a midfielder.
TRU is 0-1 to begin the season after dropping a 1-0 decision to the UNBC Timberwolves Thursday in Prince George.
The Wolfpack is back in action on Saturday against the Calgary Dinos.