While Christmas and New Year's are often met with joy and celebration, the Holiday season can be a struggle for others especially when it comes to their mental health.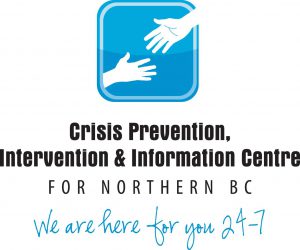 Crisis Centre of Northern BC Executive Director, Riley Skinner explained to Vista Radio why the holidays can be a sad or stressful time for many others in our region.
A big part of mental health is the idea of togetherness.
"It puts more of a light on that and for some people, togetherness isn't something they can achieve or have or maybe their idea of togetherness like being in a workplace or school environment is not possible for them over the holidays."
"Having to cope with that loss of togetherness is something a lot of people struggle with.
Skinner adds it's a myth that suicide and crisis call volumes spike over the festive season.
Calls typically spike in February and into the spring before slowing down again in the warmer months.
"One thing that does seem to happen is that we receive calls that are typically a little bit longer in length than calls outside of the holiday," added Skinner.
"Typically, it's February when we see a push (in calls) – it tends to push into the spring, and then in March when the sun starts to come out and the weather steps back a little bit, we see those call volumes come back down."
The 24/7 service also has a Call Out program for seniors who may be suffering from social isolation and loneliness.
The Crisis Centre has about 50 volunteers.
The number to call is 1-888-562-1214