The Bulkley Valley Pool and Recreation Centre is applying for funding for upgrades to the facility.
This is the first of three phases that will see the front of the building expanded to include a new multi-purpose fitness room, a larger boot room, and a reconfiguration of the lobby to allow for greater accessibility.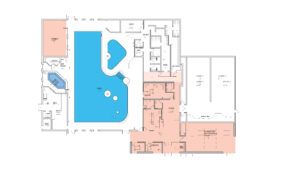 "The old fitness room can then be converted into a classroom which is something that is much needed at our facility," said Facilities Manager Tamara Gillis.
Gillis hopes this phase can be funded by a grant they have applied for through the Regional District of Bulkley-Nechako but with the current rate of inflation, fundraising would be required.
Part of this grant would be used to upgrade the heat pump exchange with the Smithers arenas.
Gillis says grant confirmation should be received this spring with the phase being completed by 2025.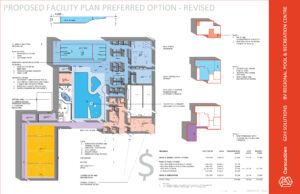 Two other phases are on the way according to Gillis, but they are long term improvements.
In Phase 2 the building will be expanded out the back, allowing for a new lap pool and lane tank for a potential diving board, a new fitness room, and improvements to the changing areas.
Phase 3 focuses on adding a full-court gymnasium and more storage to the building.