Police in Burns Lake are asking for the public's assistance after a break and enter was reported on the 100 block of Francois Lake Drive. 
According to the RCMP, the suspect(s) broke the front door and stole a significant amount of property.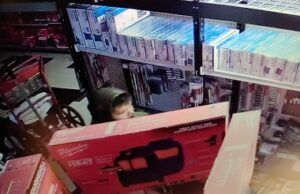 Mounties said the incident is believed to have occurred between 3:30 and 5:30 a.m. yesterday (Thursday). 
Anyone with information is asked to contact Burns Lake RCMP at (250) 692-7171 or Crime Stoppers.