A study from the BC Centre for Disease Control says people living in Northwestern communities, like Smithers and Prince Rupert, are paying the most in the province for groceries by a wide margin.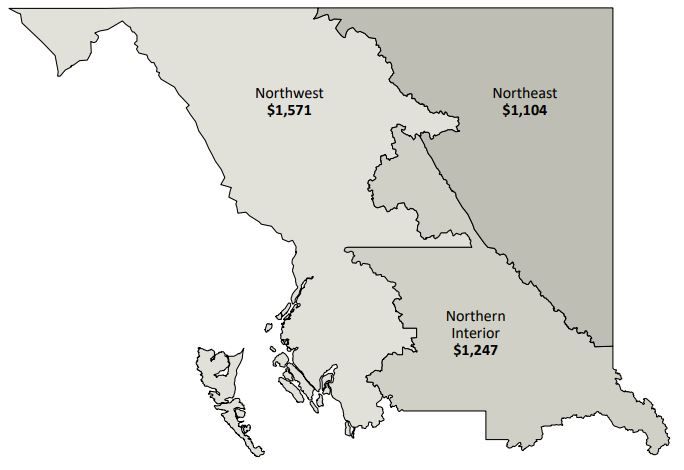 The study investigated the cost of a monthly nutritious food basket for a family of four in all areas across the province in May-June of 2022.
The Northwest region came in at $1,571 a month. The next highest area is Southwest Vancouver Island, at $1,386 a month.
The provincial average is $1,263.
As seen in the figure above, the rest of northern BC is actually under this provincial average, Northern Interior by just a hair at $1,247, and the Northeast at $1,104.
The Northern Health area also had the least stores surveyed of any region in the province, just 18 of the 245 sampled.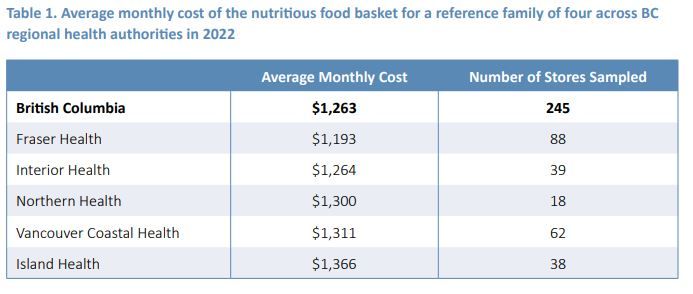 For more information on the study, click here.