For its 35th anniversary, the Terry Fox foundation challenged participants to raise $1 for every Canadian. Burns Lake exceeded this goal by a "country mile."
In a village of 2,029 people, Burns Lake raised nearly $12,459.20 This included all 250 runner's donations, and nearly $6753 from the silent auction full of things like homemade items and homegrown produce.
Spokesperson Carla Carlson says the amount of community backing makes the annual event very special.
"Honestly, I'm just on a high from [Sunday]. Like I said, the support is just overwhelming and it's just greatly appreciated."
If you would still like to donate, Carla can be reached at 250-692-7438.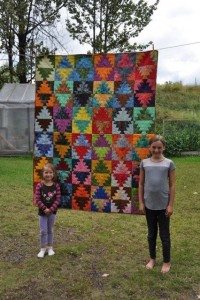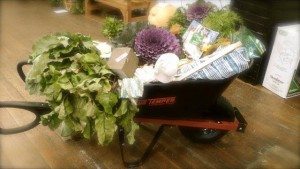 Pictured at some of the auction items.