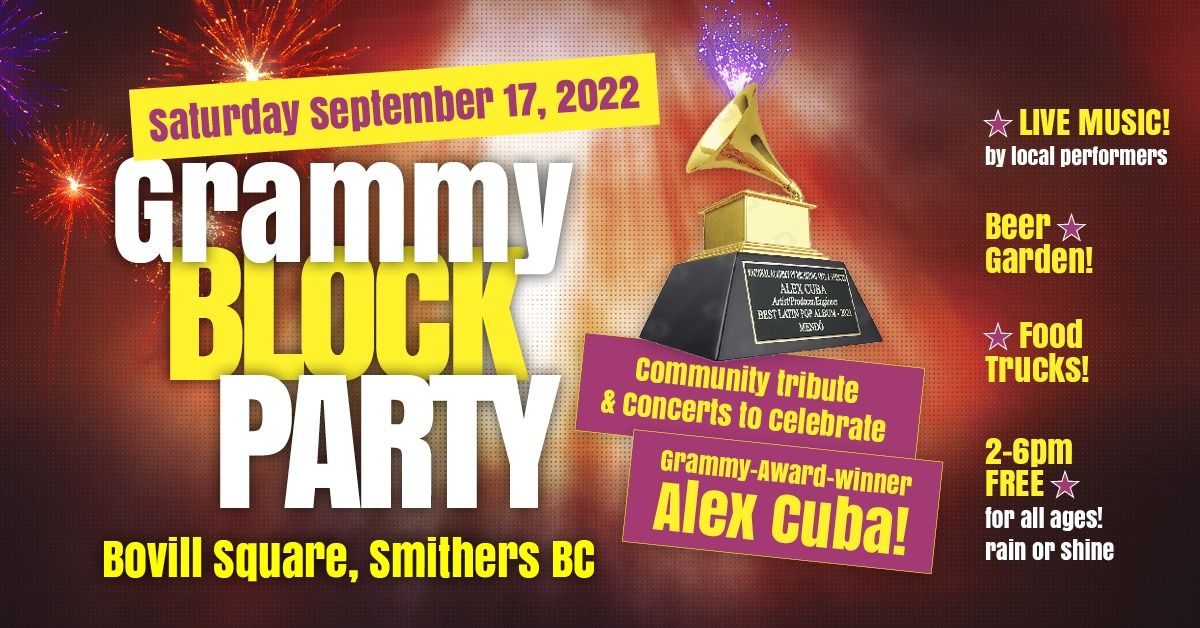 Grammy Block Party
Come celebrate a major WIN in the Arts! Smithers is hosting a community block party in tribute to local Smithereen Alex Cuba who recently won the recording industry's top prize — the Grammy Award!
The gala block party will feature concerts by local recording artists including Mark Perry, Rachelle van Zanten, Earthchild, Elijah Quinn, Colin Maskell & Funk Trunk, and performances by the Ewh Hiyah Hozdli Drummers! There will also be a few speakers and of course a beer garden and food trucks!
Starts at 2pm and ends at 6!