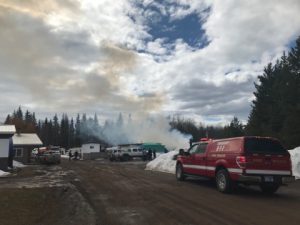 Just after 1 pm, reports were made of a fire out of the Mountainview Mobile Home Park just outside of Smithers.
We can confirm that one home within the park was set ablaze and fire crews are on the scene.
The cause of the fire has yet to be determined and there is no word on whether or not there are any injuries or fatalities.
The Mountainview Mobile Home Park owners have declined to comment on the situation.
We will continue to update this story as it progresses.