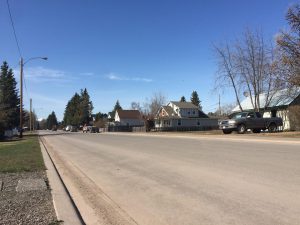 Pull out those t-shirts and sandals as springtime is upon us here in the Bulkley Valley.
Weather Network Meteorologist Dayna Vettese gives us an update on what to expect for the coming days.
"The month of April started with a bit of a lull but the last few days have most certainly been what we expect for springtime temperatures. Heading into Friday evening, things looking pretty good temperature wise for the Bulkley Valley."
Now for the downside
"After Friday things will start to mildly cool down. Expect weekend temperatures around that 10-degree mark, but that's fairly common for this time of year."
When will warmer temperatures return? Well, Vattese says we won't have to wait long.
"After the early part of next week, residents of the Bulkley Valley can see those temperatures in the high teens return."
There is currently no precipitation in the forecast and Vattesse ensures us that if precipitation does occur, it is warm enough now that it shouldn't formulate into snow.
Vattese says seasonal temperatures for this time of year are around 12-13 degrees which is what we should expect for the foreseeable future.